A large percentage of the population around the world has to deal with the hair loss problem. By following some remedial measures can prevent the hair loss even before it prevails and can also help in reducing the problem it if has already struck. Here are seven tips that you can follow to naturally stimulate hair growth.
Relaxation Therapy
Stress is a major reason for hair loss. Relaxation therapies like meditation, yoga, aromatherapy, and working out around your stress have proved to be successful in reducing hair fall and initiate hair growth to a significant extent.
Massage Using Essential Oils
Massaging your scalp with a mix of essential oils which may include lavender, rosemary, coconut, amla, grape seed, and jojoba can be very helpful. These oils are rich in vitamins. Massage improves blood circulation and oils provide nourishment to the roots thereby stimulating hair growth.
Red Ginseng
Ginseng radix or red ginseng has the ginseng saponins which is an active ingredient of the traditional Chinese herbal remedy for hair loss. Methanol extract from the steamed and dried roots of this plant can significantly minimize hair loss and boost hair growth.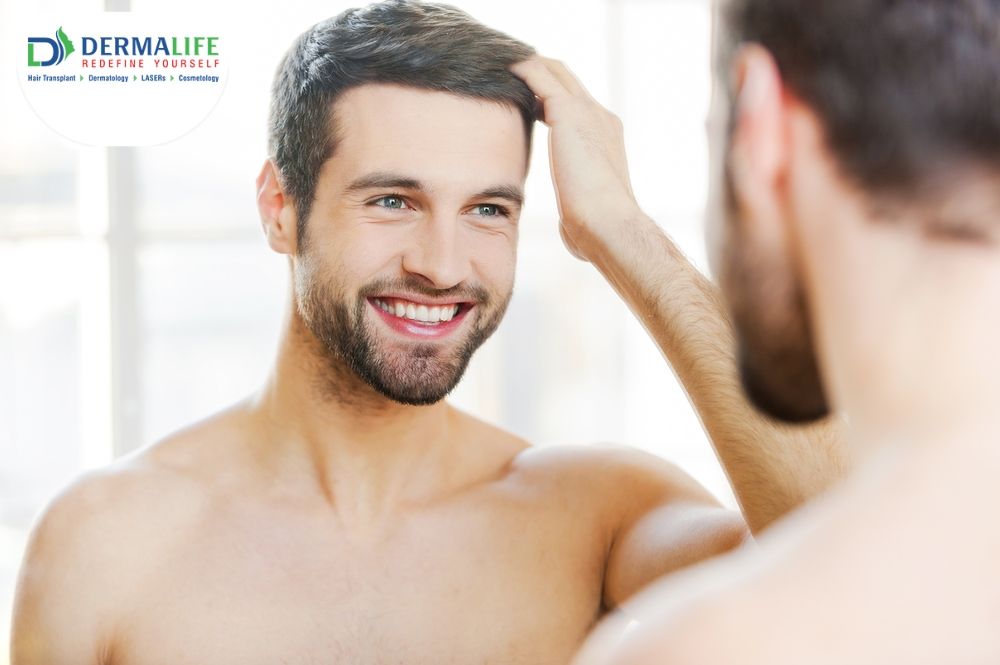 Egg Mask
An egg has an ample amount of protein, zinc, iodine, phosphorus, and selenium to promote hair growth. You can make an egg mask by whisking an egg white with a tablespoon of olive oil and honey. Wash the mask with a mild shampoo after drying and you can have shiny, silky and healthy hairs.
Beetroot Juice
Beetroot contains a bagful of vitamins and minerals which work to create healthier hairs. It also acts as a wonderful detoxifying agent and keeps your scalp absolutely clean. You can make a paste by simply grinding 7 to 8 beetroots with 5 to 6 henna leaves. Apply this paste, leave for 15-20 minutes, and rinse with warm water.
Green Tea
Green tea is well-accepted for its antioxidant properties. All you need to do is to soak 2-3 tea bags in a 1-2 cup of hot water. Pour it on your scale and hairs and rinse with cold water after an hour. You should massage your head throughout the pouring for the best results.
Yogurt and Honey
Yogurt and honey are again chosen for natural hair regrowth for their nutritive values. You can prepare a mix of 2 tablespoons of yogurt and one tablespoon of honey and lemon. Apply this concoction on your scalp and roots and rinse off with cold water after 30 minutes. You can see the considerable effect by using the method once a week.
Using these simple remedies you can regrow your hair naturally and can get rid of a number of hair and scalp problems. If the problem persists, you should visit your dermatologist for further consultation. The Dermalife is one of the best dermatology centers for hair fall solutions which provide you the finest consultation and superior treatment facilities.